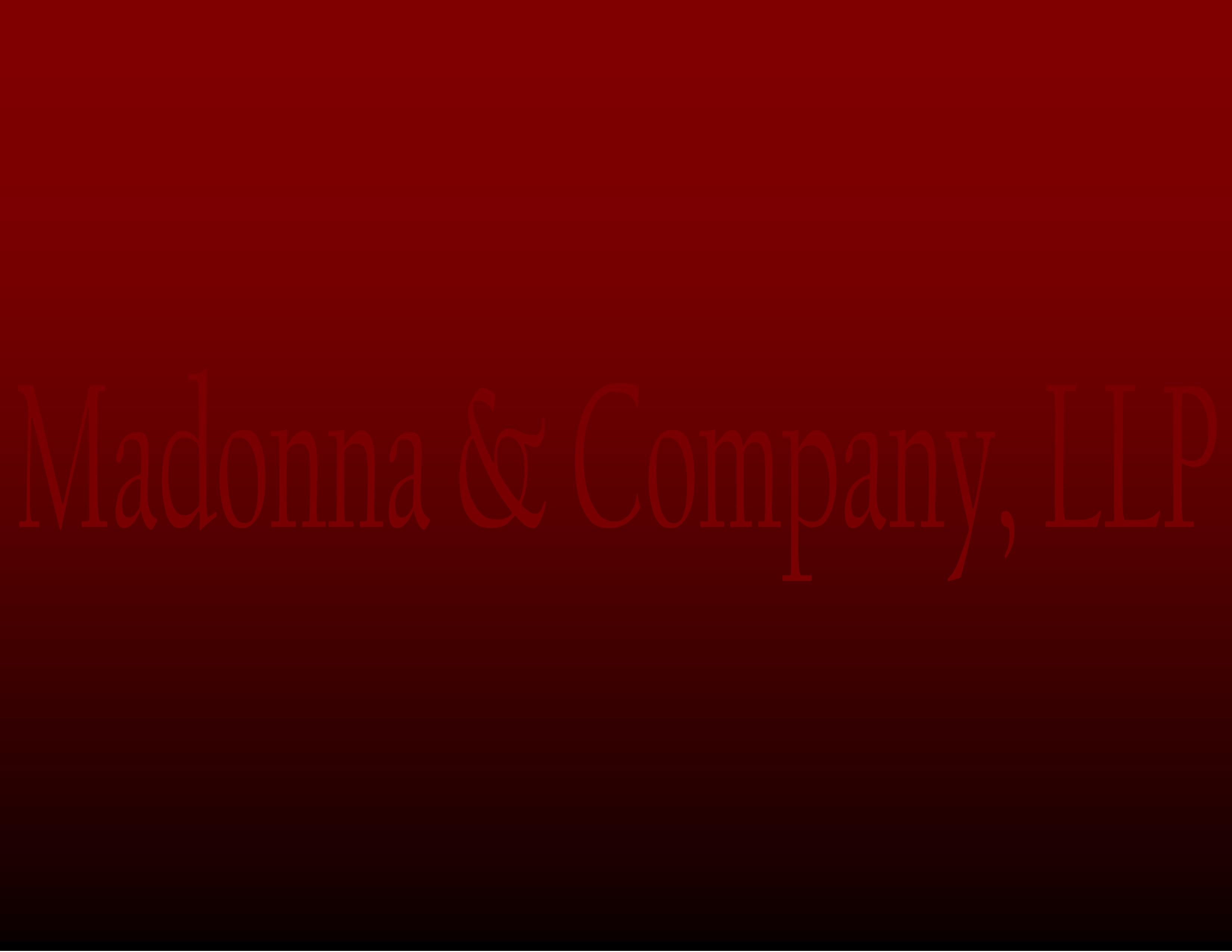 Taxation


Rapidly changing tax laws have made strategic tax planning and compliance a greater challenge than ever before to American business. The firm's professionals are respected as taxation specialists. We have the skills,resources and experience to uncover the most favorable solutions for your tax situation, and effectively minimize your tax liabilities.

Madonna & Company, LLP works side by side with you in every matter affecting your Corporate and Personal tax liabilities.

Our mission is to understand who you are, where you are going and to make sure that you get there. The expertise and technological advancement of our partnership works for you and your future. Helping you reach your goals is the best confirmation of our efforts and thinking. Income tax consulting and planning to reduce local, state federal and multi-national taxes.

• Representation before the Internal Revenue Service and other taxing authorities.
• Consultation and guidance regarding tax implications of acquisitions, mergers and reorganizations.
• Development and design of executive compensation packages.
• Retirement, pension plans, estate, and gift tax planning.
• Personal tax matters and family financial planning.

Madonna & Company, LLP | 9 Endo Boulevard | Garden City, New York 11530
516.408.1140
f: 516.408.1154
cpa@madonnaLLP.com