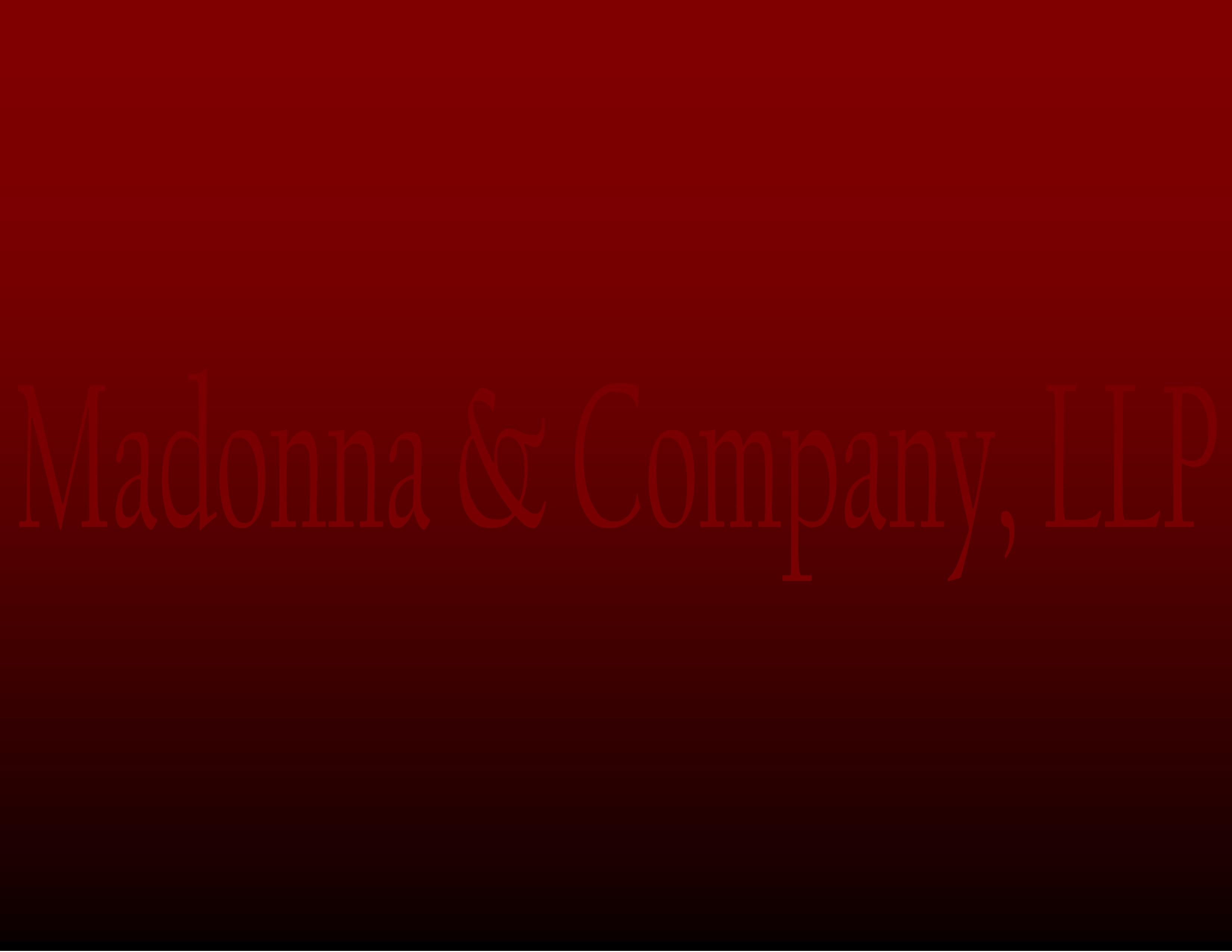 A Little About Us...


Madonna & Company, LLP traces its roots back over 50 years. Throughout our history our priority has been building our professional expertise and client services. We service U.S. and international clients in a wide range of industries including retail chains, service companies, international banks, manufacturers and distributors.

Madonna & Company, LLP is a full service accounting firm, which works with clients to develop innovative ways to realize their business objectives. The diversity of our staff and our clientele is a dynamic resource providing new perspectives, original ideas and innovative approaches to difficult problems. Our clients benefit from our strong relationships with leading bankers, broker-dealers, lawyers and strategic alliances with investment management firms.

Madonna & Company, LLP, commits to helping our clients grow in an increasingly complex and multifaceted business environment. Whether your business is local or spans the globe, you need more than routine accounting and taxation services to succeed in today's highly competitive marketplace. We are proactive, not reactive; our managers are trained to anticipate problems and propose the most advanced, creative solutions.

Madonna & Company, LLP is a mid-sized firm, large enough to offer the services and resources of a national firm, yet unlike the giants, small enough to assure each client the continuing hands-on, personal involvement of a senior partner.


Madonna & Company, LLP | 9 Endo Boulevard | Garden City, New York 11530
516.408.1140
f: 516.408.1154
cpa@madonnaLLP.com